Manage online and offline orders from one screen
Manage retails outlets orders and online sales (stores, marketplaces) in one easy place.
Pack4it brings all your sales channels together and offers powerful tools for flexible management
Pick the right warehouse automatically

Pack4it chooses the warehouse closest to your customer's shipping address.

Split order items

Pack4it allows you to split order items between different warehouses and vendors within the same order.

Convert to Drop-shipping

You can convert sales order or one ordered product to drop-shipping.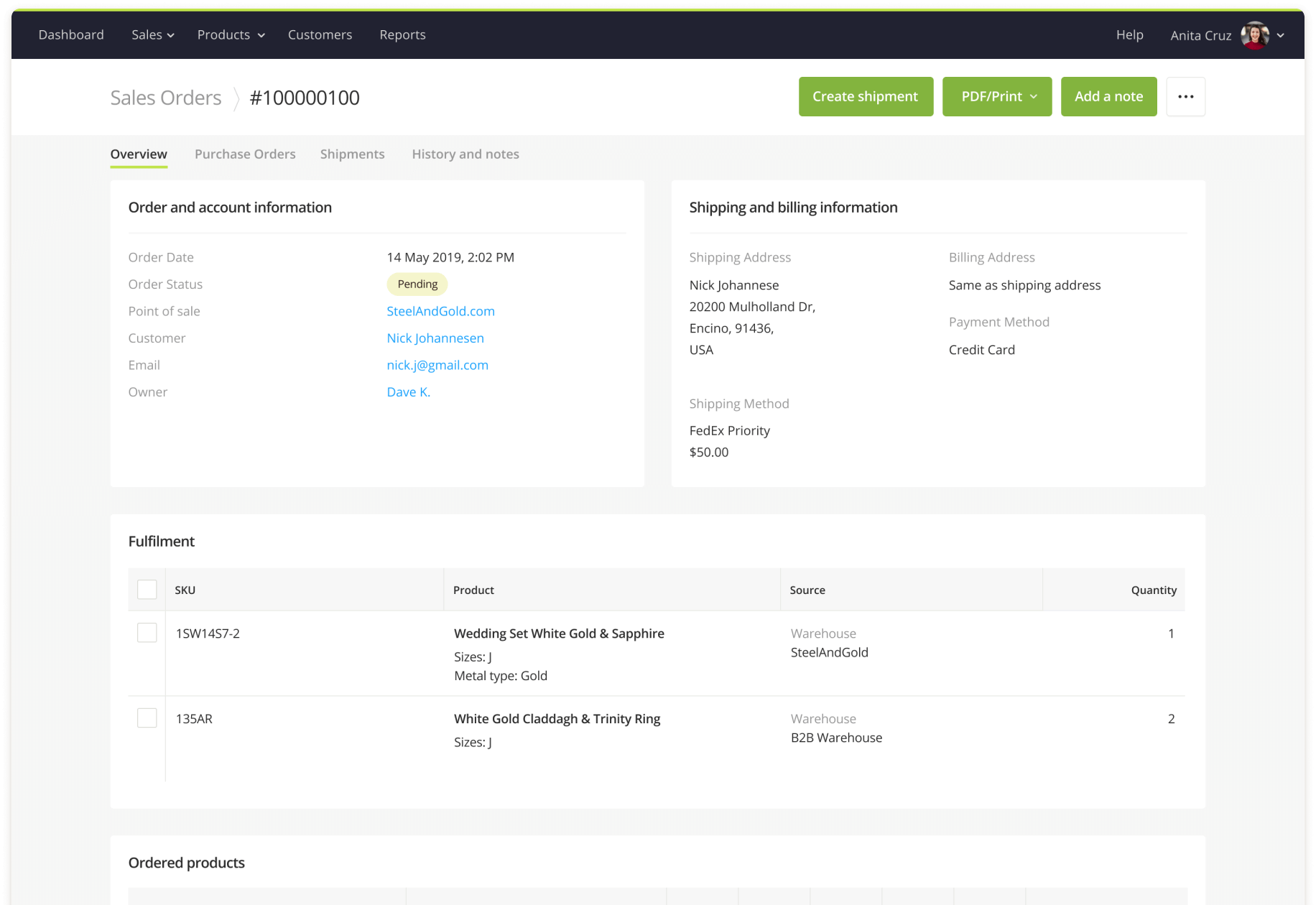 Easy Integrated with all your tools
Connect your online stores, marketplaces and accounting tools to Pack4it and do all operation faster!
More about intergrations
Inventory control
Multi warehouses and vendor stock

Manage your inventory for multiple warehouses and(or) vendors.

Stock by variant

Create multiple variations of your products based on size, color, material, and more. Assign a unique SKU to each option and track its stock level.

Barcodes

Use product barcodes to speed up the sales process. Moreover, assign a unique barcode to each product variation. All receipts contain barcodes, so there will be no problems finding the right order.
Learn more about Inventory Management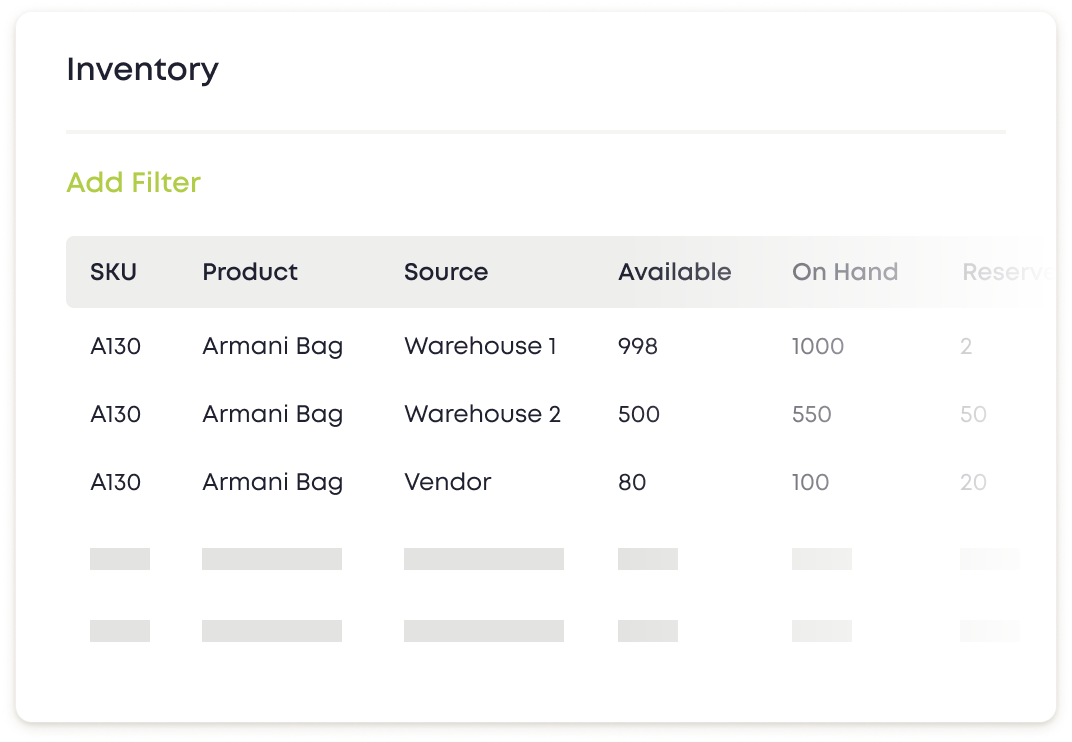 Customer Relationship
Create Notes and Tasks

Pack4it helps your managers add notes and create tasks for each client. This will enable them to provide customers with a more personalized service.

Save customer data

Pack4it provides a way to grow the customer database faster. Information on each new client can be added to the system right at the point of sale, during his service at the checkout.

Create customer groups

The most loyal customers should be rewarded with discounts, special prices, and personalized offers. Create customer groups easily

Purchase history

Using Pack4it tools, you can study the online and offline purchase history of your customers and therefore know their tastes and preferences.

Import customers (CSV)

Import your customer list into Pack4it with a few clicks. Pack4it offers to make the data transfer by the CSV upload.