Magento is a leading open source e-commerce software that allows merchants to operate an online store. A product of Adobe, this content management system (CMS) is free, flexible, and easy to install, suitable for small businesses and enterprises alike. Empowering over 250,000 e-businesses, Magento supports merchants with an integrated solution tailored to meet any business needs, providing the ultimate shopping experience.
Magento is a scalable and customizable platform that offers innovative features and third-party integrations that will benefit businesses operating on a Point of Sale (POS) system. The number of businesses powered by Magento continues to grow, and for online retailers opting to expand their businesses, integration with Magento is the most relevant solution.
Various Magento POS integration systems offer reliable technology on the market, however, finding the right POS system for your business can prove to be challenging. To help in this process, the following are the best, most credible Magento POS integration solutions available.
How to Choose the Best Magento POS System for Your Business?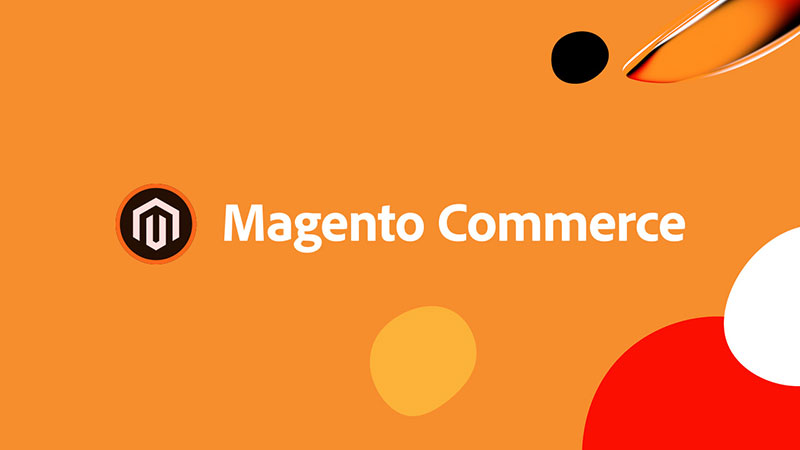 Many retailers struggle with choosing the right POS system for their business, mainly due to the prolific number of POS system providers available, and the substantial amount of information needed to operate Magento POS.
The best approach is to stop focusing on which POS system works with Magento and shift your attention toward finding the POS system that complements your business needs. Once you've chosen the right POS system, check if it integrates well with Magento. Numerous POS system providers offer customizable features and other functions that work with Magento eCommerce platforms.
Integrating Magento with the right POS solution yields a powerful business tool that will enable business owners to manage sales, synchronize inventory, and streamline daily transactions.
When looking for a Magento POS system, it is important to always check its core capabilities.
First, an ideal Magento POS system must be able to process multiple types of transactions smoothly and securely.
Second, it must have a functional customer relationship management (CRM) system that can manage and analyze interactions with customers.
Third, it should enable users to upload and modify product information in the database without duplicate entries.
Fourth, it should be capable of optimizing both online and offline marketing strategies to augment sales. Fifth, it must have an e-commerce integration feature to keep track of customer experience data online.
Penultimately, it must be capable of implementing customer loyalty programs to improve brand awareness.
And lastly, it must be able to synchronize inventory.
13 Leading Magento POS Systems
Pack4it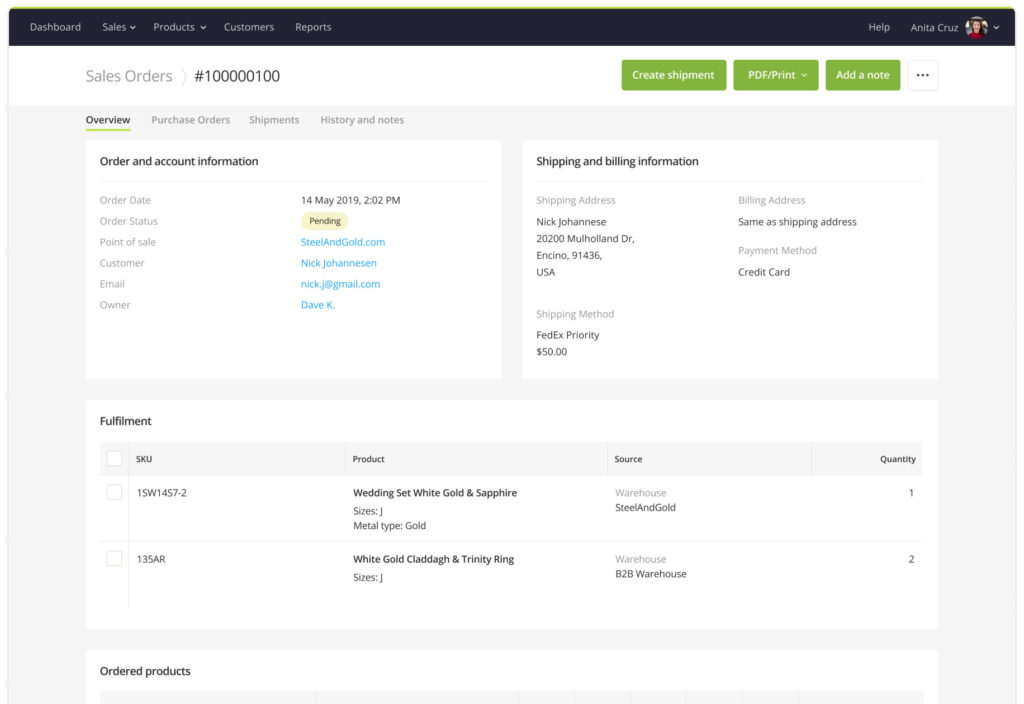 Pack4it is a leading customizable POS solution. Importantly, it is based on technology that seamlessly integrates with Magento. Besides that, it works perfectly together with other major e-commerce platforms, like Shopify, WooCommerce, and even OpenCart or Bigcommerce, on request. Pack4it also comes with a unified REST API to integrate shopping carts easily. Pack4it brings setting up an online shop within reach for any business
Pack4it brings together online and offline stores, warehouses, and vendor lists in one place. It always presents up-to-date sales and stock information. And there is no more need to change numbers by hand or switch between different applications.
This POS solution manages online and retail sales orders. Any kind of purchase is handled in the same, transparent way. It does not matter whether it is a marketplace sale, wholesale deal, or purchase by phone. At any time, a manager has the option to convert the sale to drop-ship, or forward it to other vendors to obtain quotes.
An important aspect of a successful business is to maintain good relations with clients. Keeping track of how customers shop is important information for improving Pack4it comes with a feature that manages customer-related tasks, notes, and history.
The integration of the different modules has major advantages for the user. It is unique in that it unites POS, CRM, and inventory modules into one tool. Information that is used by managers or employees is always factual and up to date. Accurate planning and demand forecasting become achievable. So customers are never disappointed by supply chain inefficiencies.
Pack4it can expect excellent support from the developers. Both ends stay connected for technical support and expeditious implementations of needed customizations.
Businesses that want to expand, may hold back because of the large investments in infrastructure that are involved. Pack4it is the perfect tool because it allows businesses to scale up a business without large extra costs.
Magento POS system by ConnectPOS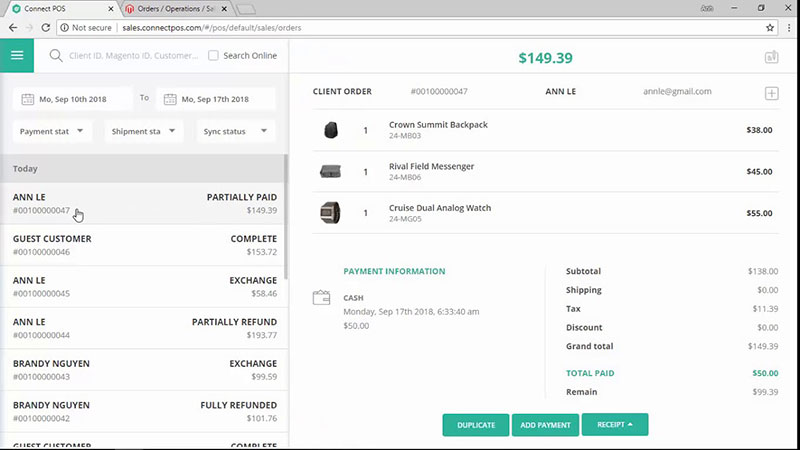 ConnectPOS is a cloud-based POS extension that enables online retailers to manage multiple store branches and control inventory and logistics with a few steps.
ConnectPOS streamlines warehouse management by keeping track of all its operations. Moreover, it also provides comprehensive reports on business performance, sales, products, and customer service.
This POS solution offers innovative and intuitive features that are structured for omnichannel retailers. It accepts custom payments, refunds, and exchanges. When it comes to the product organization, ConnectPOS supports all types of Magento products.
You can search for items by entering the product ID, SKU, or barcode. It utilizes Magento 2 Backend Framework real-time synchronization to manage accounting data effectively. Its barcode support enables customers to add items to the shopping cart and process orders quickly. Moreover, it enables customers to change the display from list view to grid view.
Magestore POS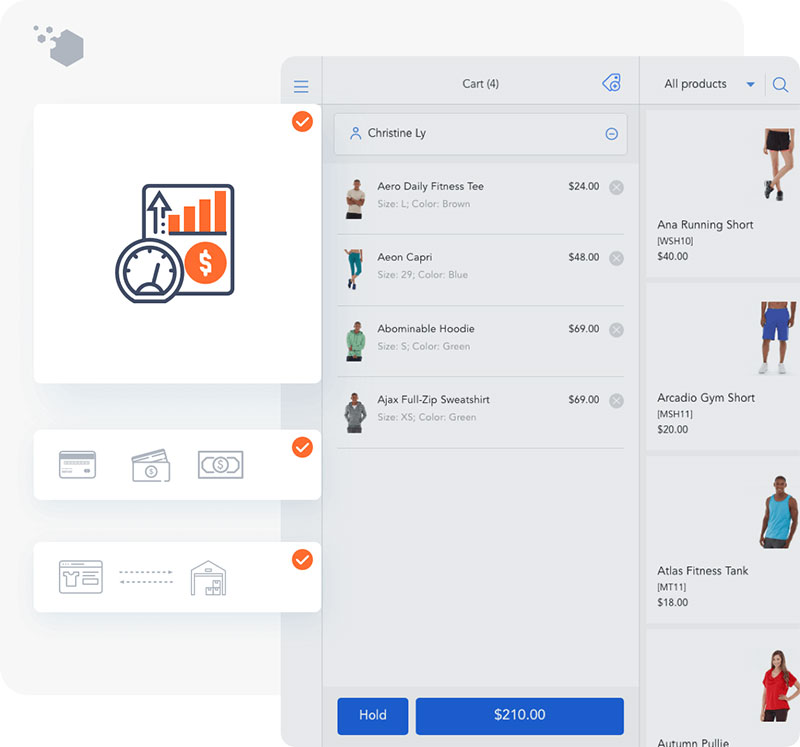 The Magestore Magento 2 POS solution is a scalable and customizable omnichannel POS system that allows retailers to manage daily business operations with one retail software.
It utilizes the latest Magento technology and integrates with other Magento modules to manage multi-channel inventory, synchronize data, and implement loyalty programs as part of promotions.
The Magestore POS system enables customers to add products to their shopping cart. It utilizes a customer search bar to locate items. It can hold and process multiple orders at once, and it enables the use of coupons and other customer discounts. It can also operate on an offline POS, supporting several online and offline payment methods.
Magento 2 POS by MTC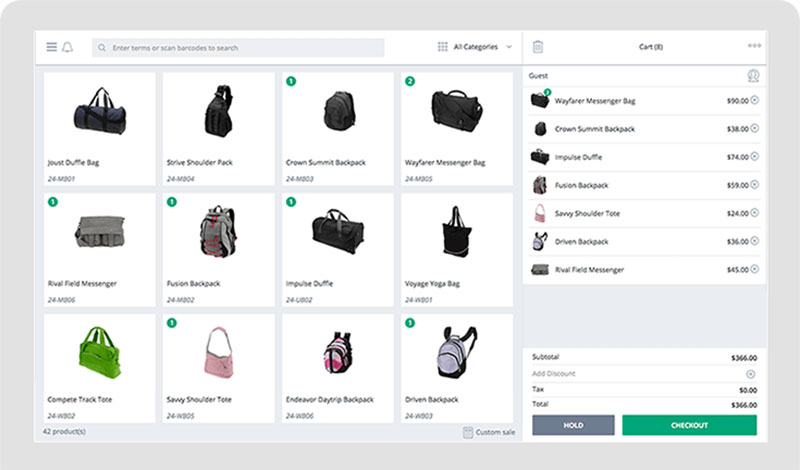 This POS extension is compatible with Magento Community and Enterprise Editions 2.0 and 2.1.
Powered by the latest Magento technology, Magento 2 POS by MTC offers a fast and accurate checkout process. It guarantees a secured payment process, and it supports multiple online and offline modes of payment. It qualifies retail businesses to experience seamless integration with different Magento modules.
This POS extension also enables a thumbnail view of the products which provides a more straightforward shopping experience. Customers can add items by either clicking the product thumbnail or scanning the item barcode. Moreover, it also allows retailers to put transactions on hold, add custom sales, and create offline orders. It also generates a warning for out-of-stock products to avoid being included in the shopping cart.
Magento 2 POS system by Acid POS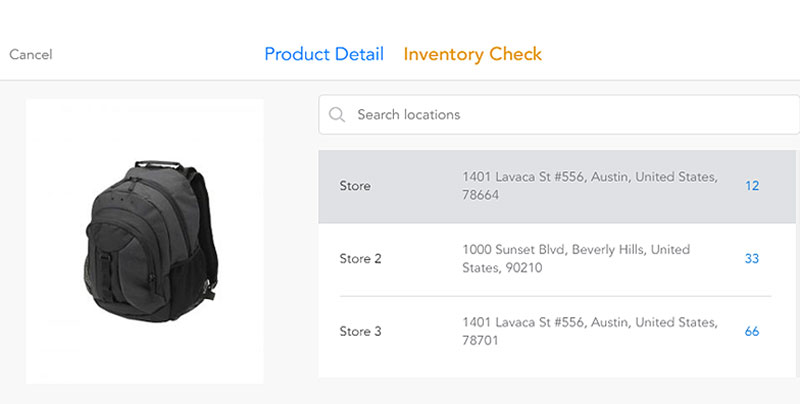 Acid POS system streamlines inventory and customer management. It optimizes retail store management in one centralized platform. It features granular inventory control that enables retailers to manage suppliers, purchase orders, and administer inventory.
Acid POS supports a variety of retailer type businesses such as apparel and accessories, bars and restaurants, footwear, sporting goods, gift shop, art stores, and more.
This POS system is compatible with OS platforms and applications. It provides real-time synchronization of product data, gift cards, credits, rewards, and customer information. It delivers a remarkable omnichannel experience. Acid POS also offers different POS hardware models that are all standardized and expandable for remote capacity. Acid POS streamlines the checkout process, allowing for refunds, returns, reversals, and exchanges.
Magento 2 POS Extension by Webkul
The Magento 2 POS extension by Webkul is an online POS solution that offers a convenient way to manage multiple brick and mortar stores and retail outlets in different locations. This POS extension allows physical stores to generate multiple sales agents, and have their own POS panels for sales and customer management by design.
This POS extension allows split payments, coupons and voucher codes, multiple languages, and currencies. It supports hardware such as a barcode scanner, receipt printer, and cash drawer. It features custom sales receipts and real-time synchronization of sales and transactions. It also streamlines the fast checkout process and allows retailers to operate in offline mode.
BoostMyShop POS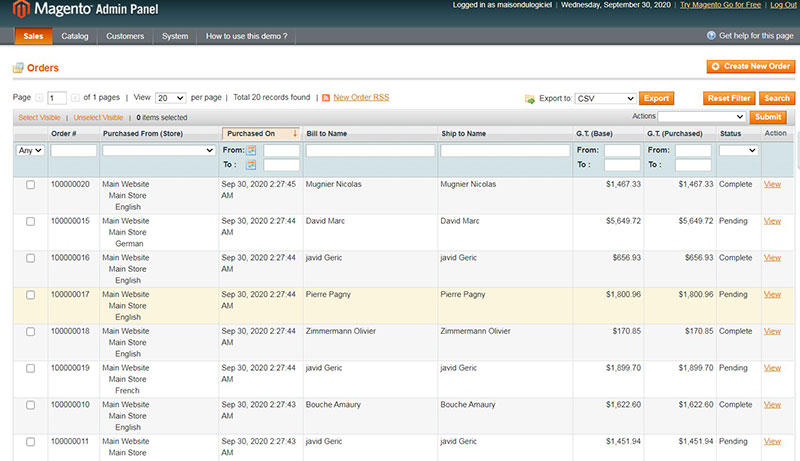 BoostMyShop is a Point of Sales extension for Magento that enables merchants to manage online and physical stores. It provides an interface for the back office that allows for smooth processing of sales.
BoostMyShop POS solution supports mobile user interface, multiple payments, personalized discount codes and pricing, and hardware such as barcode reader and thermal printers for receipts. It features a customer management tool that allows clients to sign up for an account. It can also generate a sales report every end of the day.
Magento 2 POS Extension by IWD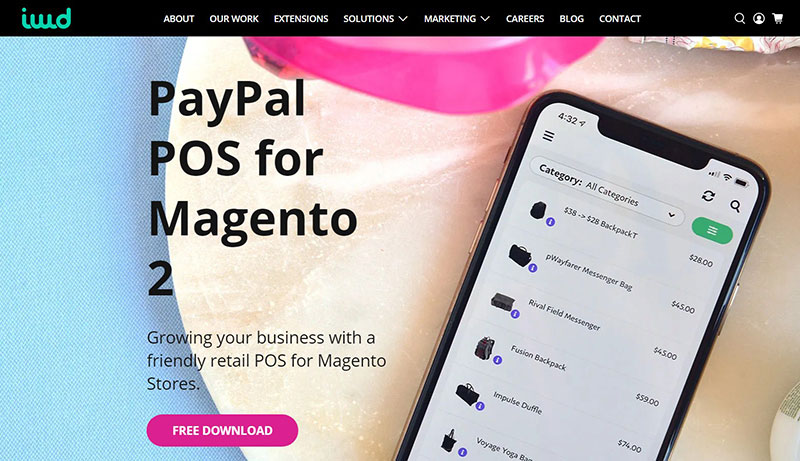 The PayPal POS extension for Magento 2 by IWD, is capable of managing multiple retail stores, streamlining the checkout process. It enables the sales team to sell in person, on mobile devices, and via websites. It also allows them to conduct order transactions in-store and over the phone. It accepts walk-in customers as guests. It sorts and filters products by category, and allows retailers to search for items by SKU. Moreover, it features an accessible dashboard and supports multiple hardware systems making it essential for a retail operation.
This Magento POS extension operates on any iPhone and iPad with iOS 11+, and it generates detailed reports for POS and website.
Magento 2 POS System by Amasty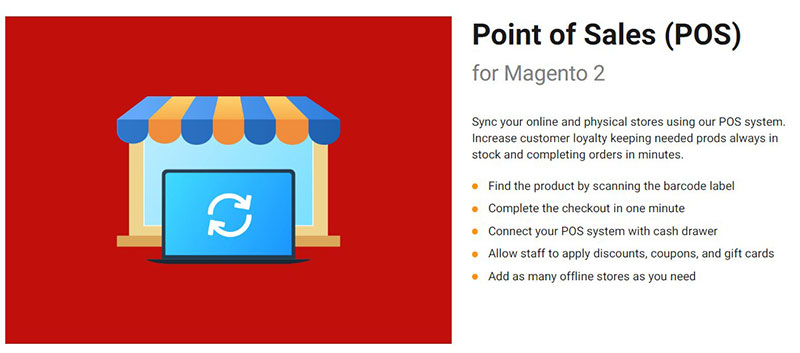 Amasty Point of Sale for Magento 2 enables e-commerce business owners to connect and synchronize all transactions with product and customer data from online and physical stores. It also supports flexible payment options and offers a fast checkout process. It allows customers to search for items online through websites and social media platforms, such as Facebook and Instagram, before making a purchase either online or in-store. It also personalizes the sales campaigns and applies promos.
It also features a Multi-Warehouse Inventory extension to avoid stock-outs. This extension enables retailers to keep track of inventory to maintain a regular supply of commercial products that usually run out of stock. It also allows the sales team to confirm the real-time availability of items through product barcode or product attributes.
Mageplaza POS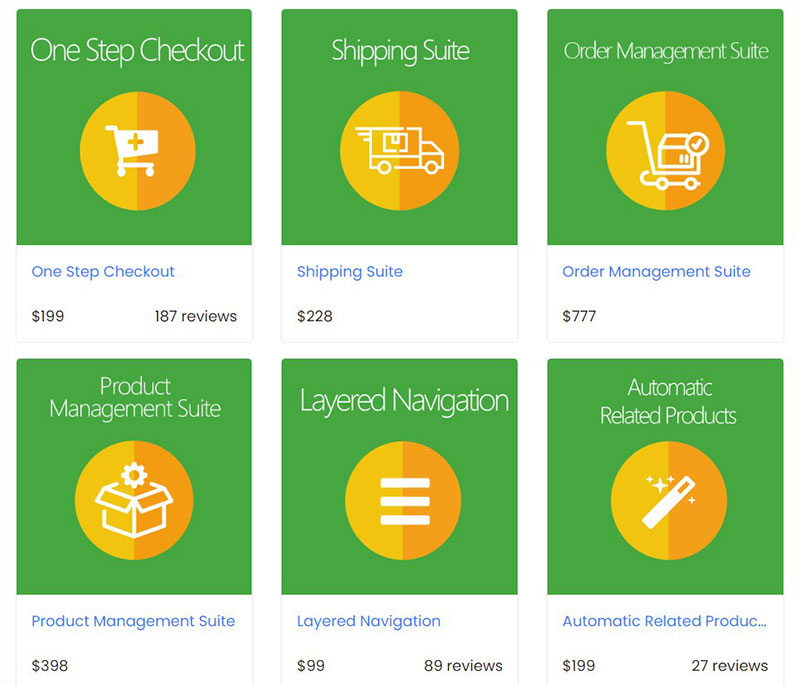 Mageplaza offers a POS system that utilizes thumbnail display and front-end similar images to speed up the checkout process. The Mageplaza POS extension supports multiple payment methods, including partial payments, and multiple shipping flat rates to enhance the customer experience. It also allows for the pre-ordering of selected items.
Mageplaza also allows retailers to request a demo of the system before integrating it into the store.
This POS solution allows the sales team to locate items through product attributes. It can put transactions on hold, and it also accepts refunds offline.
Ebizmarts POS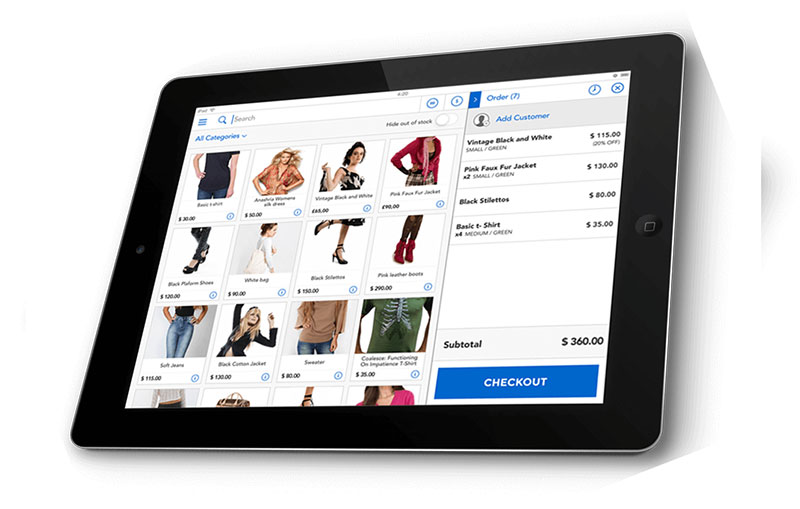 Trusted by more than 22,000 Magento retailers worldwide, Ebizmarts POS is an enterprise-grade Magento POS solution that enables retail stores to sell Magento products. It offers seamless integration with Magento WMS and provides real-time synchronization of data. Ebizmarts operates on any iPad with iOS 10+ for Magento 1, or iOS 11+ for Magento 2. It allows retailers to increase back-office order entries, and create online and offline orders on-site.
Ebizmarts features Kiosk Mode, which allows customers to generate orders themselves in-store. It applies discounts, custom pricing, and tier pricing for products based on customer groups such as Wholesale, MSRP, Retail, and Discounted Retail. It enables retailers to optimize client focus. Ebizmarts also provides a flexible tax configuration system. It integrates with e-commerce stores for gift card extensions. Furthermore, this POS solution allows retailers to view item prices and create orders in multiple currencies, and it can also generate as many role-based permissions to employees.
MicroBiz POS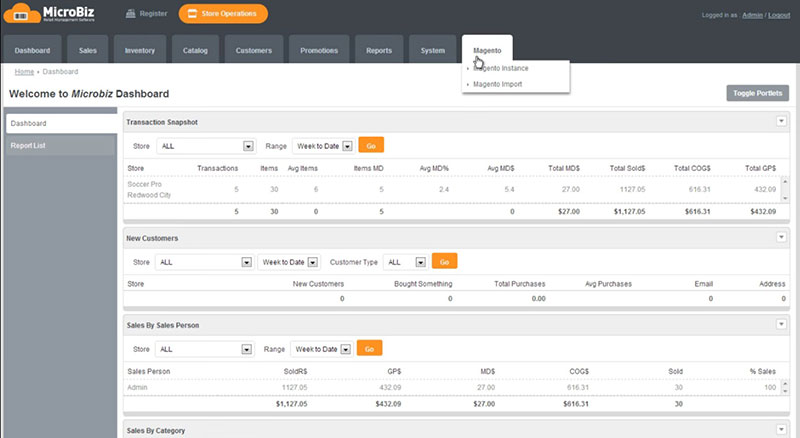 MicroBiz is a POS software that offers automation features to improve retail business. It features cloud-based technology which enables retailers to manage business operations at any time, from anywhere. It streamlines front register transactions, supports barcodes, offers integrated payments, and it automates customer orders.
MicroBiz aims to establish a user interface that is similar to Magento, to avoid re-entry of data. It also enables users to transfer existing settings, product and customer records, copies attributes, departments, and categories from MicroBiz Cloud POS to the Magento website, or vice versa.
Magento 2 POS Extension by Magespacex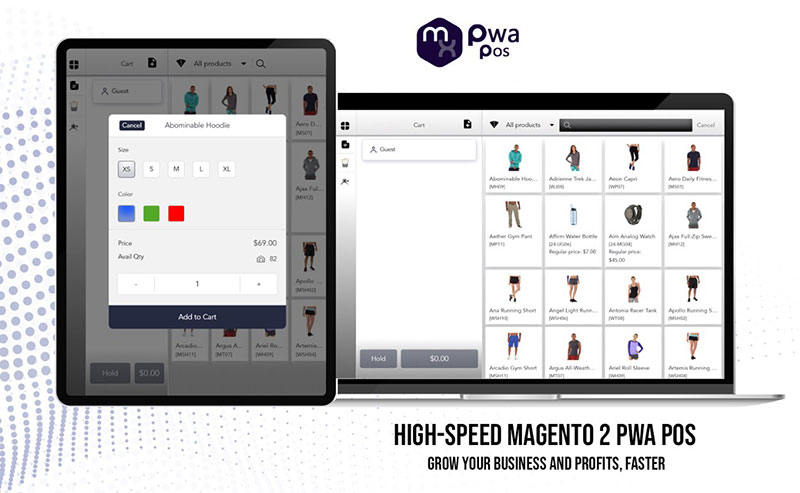 Magespacex Magento POS extension is an open-source POS solution that streamlines the checkout process. It displays products in thumbnail view by default, and it allows customers to add items to the shopping cart by either clicking on the product thumbnail or scanning the barcode.
This POS extension supports offline and online payment methods. It streamlines inventory management. It offers a quick product and customer search. It also enables discounts on selected items or the entire purchase. It generates notes on customers' receipts, and it is capable of creating orders offline.
Ending thoughts on choosing the right POS system
This article has provided a comprehensive list of Magento POS integration systems that offer an integrated solution for any business. Now, it's up to you to decide which Magento POS solution will make your business grow.
Always keep in mind that the most fundamental feature of a successful POS system is its ability to streamline business processes. Opt for the POS system that matches your business needs, then check if it integrates perfectly with Magento and other e-commerce platforms.
Upon review, Pack4it is committed to simplifying business processes. It offers powerful integration with major e-commerce platforms, marketplaces, and accounting tools. It also offers a free trial for two weeks, affordable subscription plans, and allows retailers to request a personalized live demo. A POS solution is a tool that works best if utilized effectively.