A standalone point-of-sale (POS) system operates independently as an 'attachment' to a store's accounting system and is usually sold by a third party. It leverages the security of keeping users from the accounting system and minimizing human errors in managing all the financial transactions and inventory. However, since it works separately from the accounting system, the manual entry of data into a standalone POS system and other manual processes take a huge amount of time.
POS systems continue to move forward with innovative features. From simple cash registers, cloud-based and self-hosted POS systems are already available for businesses to use.
An integrated and self-hosted WooCommerce POS system is now offered as a smart and practical alternative for standalone POS systems. WooCommerce POS plugin integrates to a WooCommerce web store, provides an online front-end POS functionality, and automates store management system. eCommerce stores also use the WooCommerce POS system for opening retail outlets.
WooCommerce POS plugins automate and streamline business processes for retail stores which help in improving the quality of services and generating sales.
What Does a WooCommerce POS Plugin Do?
Innovative features for POS systems continue to develop rapidly. Who would've thought that a simple cash register from before can perform advanced functions now? Thus, integrating online retail stores and cloud-based POS systems is a new idea. Traditionally, retail stores and eCommerce stores are thought to be different entities, but with our fast-moving technology and the growth of eCommerce, retail brands are now opening their online stores, and eCommerce brands are opening their retail outlets. To manage both online and brick-and-mortar stores, WooCommerce POS plugins come in handy.
A WooCommerce POS plugin integrates your online store to synchronize transactions and other store data, and it provides your physical retail store with a front-end interface that can operate online and offline. WooCommerce POS plugins often rely on WooCommerce REST API for seamless integration.
Most of these plugins come with various applications dedicated to desktop, mobile, and tablet use. Some plugins don't have applications for mobile devices, but they offer a responsive web-based POS system that can be accessed through any browsers.
When choosing the best POS system for your online retail store, you should look at its usability and prominent features, payment gateways, web platforms and devices it supports, the setup cost, compatibility with your online store, and its integrations.
Best WooCommerce POS Plugins and Solutions
Pack4it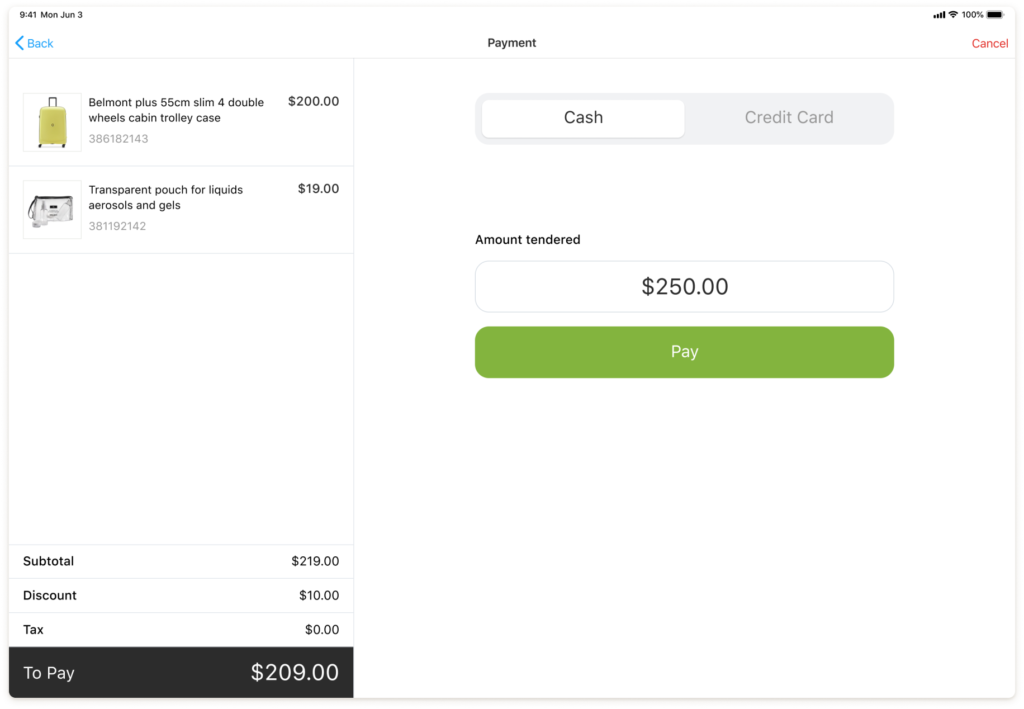 Pack4it is a leading customizable POS solution. Importantly, it is based on technology that allows seamless integration with Woocommerce. Besides that, it works perfectly together with other major e-commerce platforms, like Shopify, Magento, Opencart, and BigCommerce.
Pack4it also comes with a unified REST API to integrate shopping carts easily. A big plus is that it accepts different payment services.
Pack4it brings together online and offline stores, warehouses, and vendor lists in one place. It always presents up-to-date sales and stock information. And there is no more need to change numbers by hand or switch between different applications.
This POS solution manages online and retail sales orders. Any kind of purchase is handled in the same, transparent way. It does not matter whether it is a marketplace sale, wholesale deal, or purchase by phone. At any time, a manager has the option to convert the sale to drop-ship, or forward it to other vendors to obtain quotes.
A practical solution that is included in Pack4it is the bar code scanner. Fast and easy data on a specific items can be pulled up and modified as needed. The option of creating bar code labels is also incorporated.
An important aspect of a successful business is to maintain good relations with clients. Keeping track of how customers shop is important information for improving Pack4it comes with a feature that manages customer-related tasks, notes, and history.
The integration of the different modules has major advantages for the user. It is unique in that it unites POS, CRM, and inventory modules into one tool. Information that is used by managers or employees is always factual and up to date. Accurate planning and demand forecasting become achievable. So customers are never disappointed by supply chain inefficiencies.
As a cloud-based POS system, Pack4it works on any device and operating system. Pack4it can expect excellent support from the developers. Both ends stay connected for technical support and expeditious implementations of needed customizations.
Businesses that want to expand, may hold back because of the large investments in infrastructure that are involved. Pack4it is the perfect tool because it allows businesses to scale up a business without large extra costs.
wePOS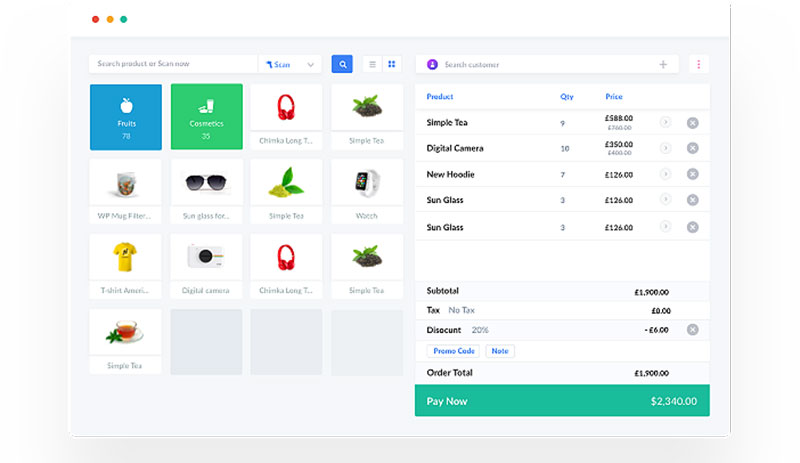 wePOS is a WooCommerce POS plugin that offers fast integration with the WooCommerce web store. It streamlines the management of inventories and the processing of multiple orders and live carts. wePOS has an advanced UI design, custom barcode support, and it works with mobile devices. It also provides a secure log-in panel for cashiers.
Hike POS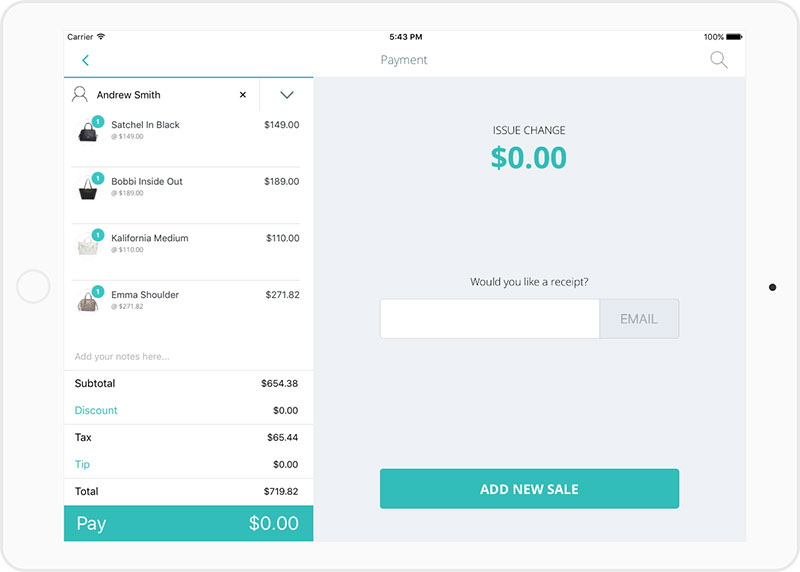 Hike POS is a cloud-based, all-in-one retail POS software that enables owners to manage both in-store and online orders, inventories, customer information, and product catalog. It offers seamless integration with WooCommerce.
Hike POS is compatible with the iPad, Android tablets, and Mac. It synchronizes inventories, orders, product catalogs, and customer profiles, and it also generates extensive reports on store analytics to gain insights on sales.
YITH WooCommerce POS System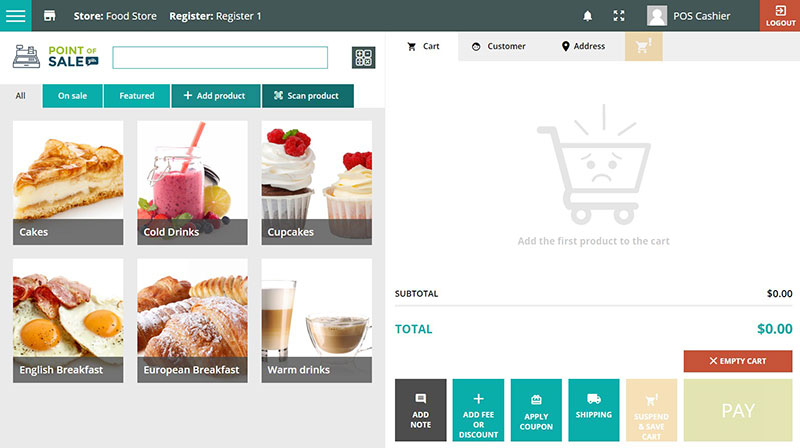 YITH is a WooCommerce POS plugin that converts any WooCommerce installation into a powerful cash register. It creates a virtual cash register that works on any devices and browsers. It synchronizes store data, orders, product listings, customer information from multiple store channels.
This advanced POS solution supports discounts and coupon codes, multiple payment options including split payment, multiple registers, and stock management.
Webkul WooCommerce POS System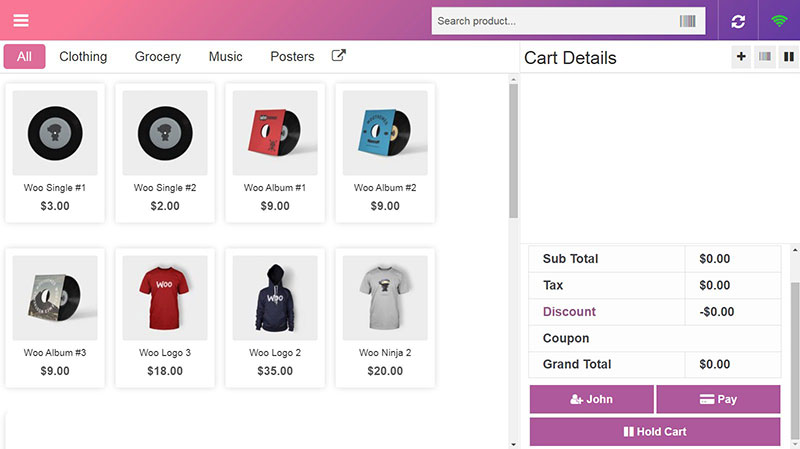 Webkul POS system is a premium WooCommerce POS plugin that allows retail owners to manage and create multiple online and physical stores and assign sales agents. It provides a centralized platform for inventories, sales, customer details, and store data. The plugin allows sales agents to apply discounts and coupons, switch currencies, hold the shopping cart for a limited time, and set unit prices of the products based on weight.
It supports multiple payment options including split payment and utilizes barcode for inventory, product search, and other purposes.
WooCommerce POS by Kilbot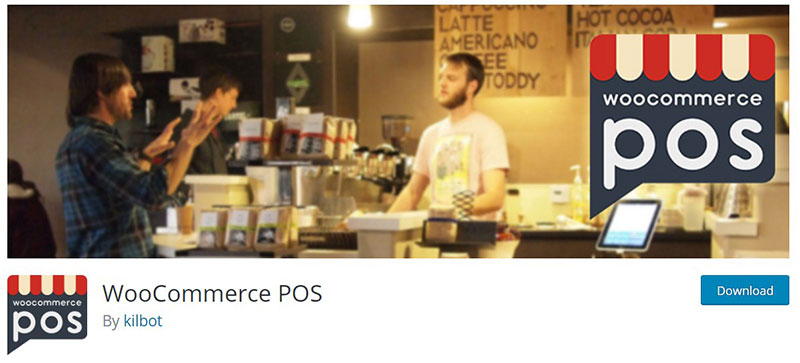 Kilbot WooCommerce POS system is a self-hosted POS solution that uses the existing database in the WooCommerce web store for synchronized inventory and transactions. It lets retailers own their data without monthly subscription fees which makes it a great alternative to Vend and Shopify POS.
The plugin also enables owners to customize products, include additional fees upon checkout, choose tax rate, and set shipment costs. It also provides fast product searches and supports barcode scanning.
Lightspeed POS Integration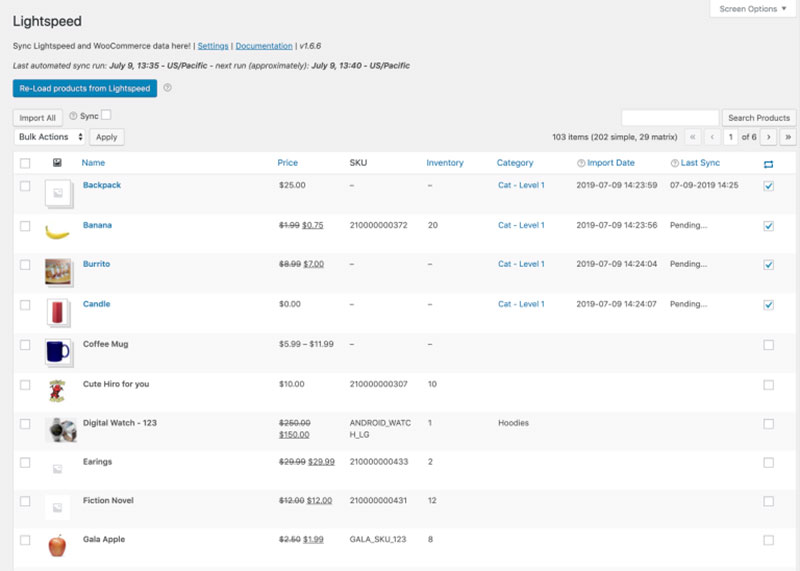 Lightspeed POS Integration is a premium WooCommerce POS plugin that optimizes Lightspeed Retail, an inventory management software. Thus, it requires an active Lightspeed Retail account, so you need to sign up for a free trial first if you don't have an account, before installation.
This POS plugin allows owners to connect their WooCommerce web store and Lightspeed POS account to synchronize inventory including stock quantity and other store data. Lightspeed POS system also enables users to import and synchronize products.
Oliver POS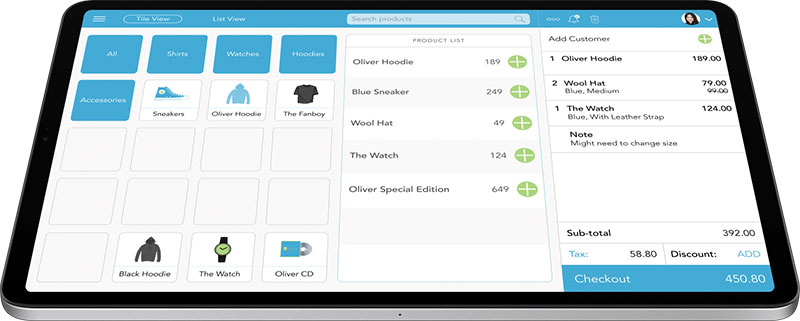 This plugin is a cloud-based WooCommerce POS solution that provides an integrated platform for owners to keep track of their online and physical stores. Oliver POS is easy to install and it runs on various devices powered by Mac and Android. It also offers flexible payment solutions thanks to its multiple card processors. Oliver POS features different types of checkout units and multi-functional hardware for different store types.
WooCommerce POS System by ActualityExtensions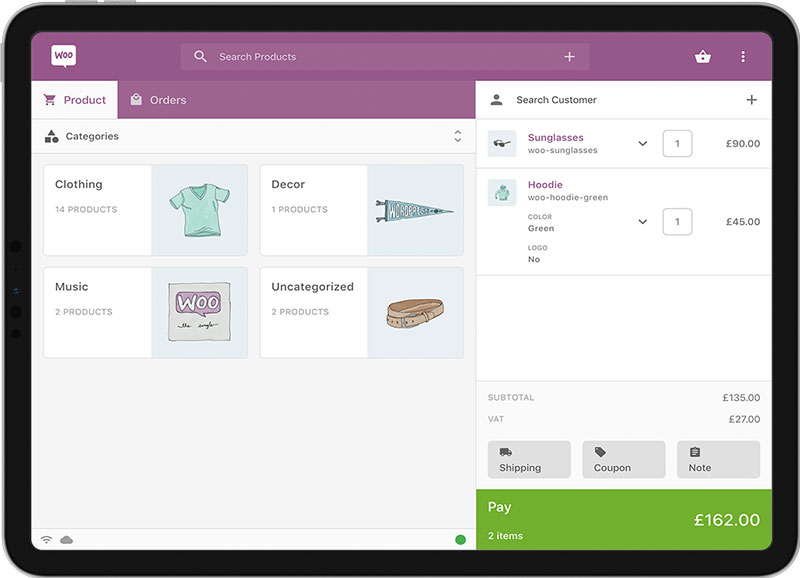 The WooCommerce POS system by ActualityExtensions is one of the earliest POS plugins in the market. Unlike other POS systems, it only offers limited payment gateways but still has all the essential features for a POS application.
This web-based POS application is suitable for businesses with multiple retail channels. It integrates with WooCommerce and other plugins like Advanced Custom Fields, Cash Manager, and more. This POS system converts a web browser into a virtual cash register. It allows multiple user profiles for the cash register and it offers various POS configurations to support different business requirements.
FooSales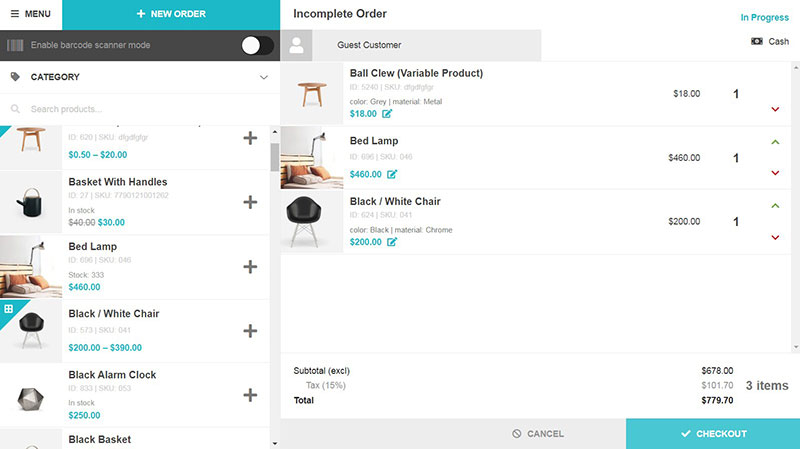 FooSales is a secure WooCommerce POS plugin that converts any computer, tablets, and iPad into a cash register. It connects the WooCommerce web store and retail store through WooCommerce API. The plugin is also suitable for pop-up stores and mobile events. It supports multiple payment options, discount coupons, and barcode scanning for product search and other purposes. It also enables managers to create customer profiles to improve customer experience.
WooCommerce Square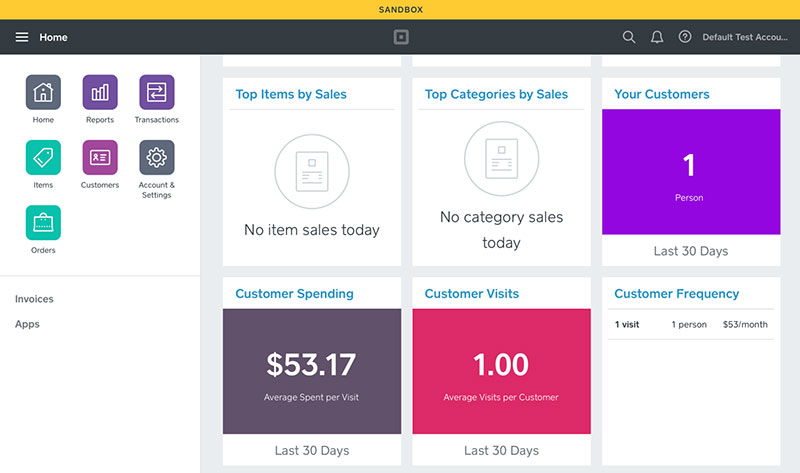 Square POS system is a leading cloud-based WooCommerce POS software that provides retail POS functionality to a WooCommerce web store. It synchronizes inventories, transactions, and product data between the retail store and Square POS system upon installation. It also generates reports on store analytics to provide insights on sales.
Square POS system accepts multiple payment methods, delivers real-time updates on WooCommerce stores, enables customers to save their payment details, and provides risk management and security tools.
WooSquare Pro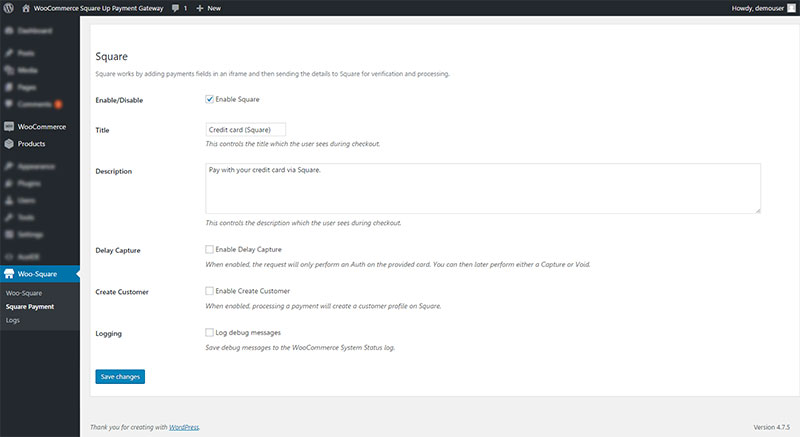 WooSquare Pro is a Square plugin that offers automatic synchronization of orders, products, categories, prices, and more between WooCommerce and Square. It features a B2B WooCommerce Square payment plugin that manages inventory aside from collecting payments. It also supports refunds and product variations with multiple attributes.
WooSquare Pro also runs on different web browsers like Google Chrome, Mozilla Firefox, Safari, and Opera.
Ending thoughts on choosing the right WooCommerce POS plugin
Integrating a WooCommerce Point of Sale plugin to your online retail store would simplify your store's daily operations. It automates business processes and synchronizes all your store data which saves you time and effort, and helps you generate more profit. Optimizing WooCommerce POS systems for your business is a smart strategy in expanding your business reach.
We hope that this article has given you enough options and key information to guide you on choosing the best WooCommerce Point of Sale plugin for your online retail store.
If you enjoyed reading this article about WooCommerce POS, you should read these as well: